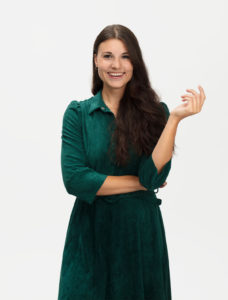 When I want to relax
I go out to the nature, let it be a walk in the woods nearby my house, a swim in the ocean or a nap in a hammock under the blue sky. Crazy dancing also does it for me.
My hobbies
Sailing, hiking, dancing, and triathlon.
A weird fact about me
I like to wear freaky hats. Also, I was a reigning world champion in Academic Mölkky for three consecutive years (thanks Corona).